Systeme.io: Everything You Need to Know – 2023 Review
One of the top-rated solutions on the list is Systeme io. This simple yet powerful all-in-one marketing platform can help you streamline all your marketing efforts while extending enhanced support to the growth of your business.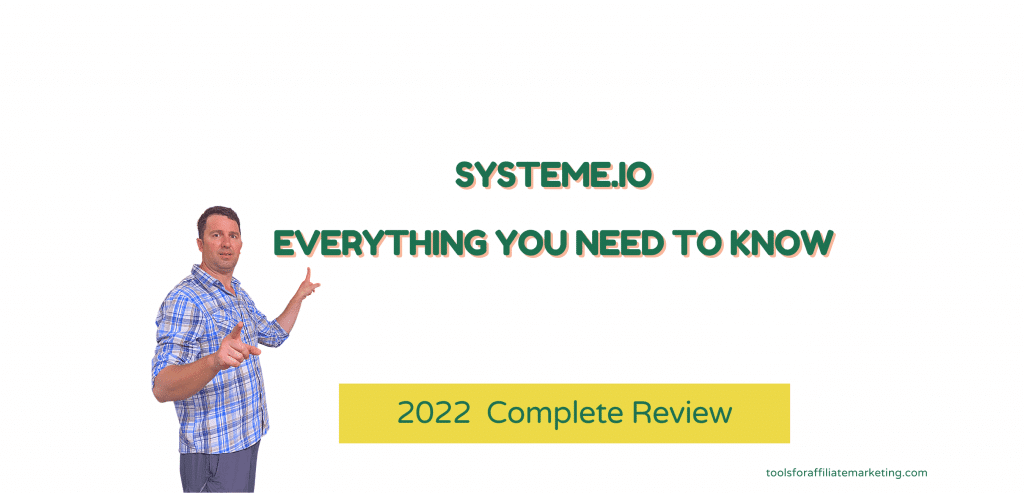 Systeme io Review – update 2023
Systeme.io is a famous all-in-one marketing solution for new and existing online entrepreneurs. This bundle comes with all essential tools in a single package, including a blogging platform, affiliate program management, marketing automation, online course builder, email marketing software, and funnel builder.
Along with these essential features, entrepreneurs can use systeme.io to sell and promote various physical and digital products. It can also be used to create membership sites, and many growing businesses use systeme.io to run evergreen and impactful webinars.
You may need to invest in various tools to receive all these services. An upfront payment is a must in most cases to grab the best features, but it may automatically pose more financial burden on your new business. In such situations, systeme io can work as a one-stop destination for all entrepreneurs who want to save money, time, and resources without compromising the quality of service. 
This incredible marketing tool can help you manage your business's workflows without putting a hole in your pocket.
Incredible features of Systeme.io
Systeme.io platform was launched in early 2018 to target an audience in the French Market; however, it took very little time to become top-of-the-line business software with more than 250000+ active customers. This popularity further led to a successful start in the extended market of the United States and many other English-speaking nations after that.
Online entrepreneurs can go through the article below to understand the unique features of this software bundle:
FEATURES OVERVIEW OF SYSTEME.IO
This video highlights systeme.io's most powerful features and where you can find them.
These features include:
– Contact management
– Sales funnels
– Email marketing
– Business automation
– Membership sites and online courses
The best part?
You can get access to all of these features for free, forever.
Create your free systeme.io account here.
Systeme.io Review- Funnels and In-line forms
System.io comes with a powerful funnel builder that can work as a backbone for your business. It can help you create fast-converting sales pages to ensure enhanced product sales or opt-ins. In addition, the process makes it easier to avoid all the guesswork in design to create an engaging funnel. 
The in-line forms are pieces of code that are similar to a pop-up. I use a few here on this website with full automatization and email campaigns activated. Works like a charm. (see the form above).
Marketers can choose any suitable template with this tool and customize it with unique content to capture the audience's attention. In addition, System.io allows easy management of changes using a simple drag-and-drop visual page editor. It is also possible to use A/B tests to identify the most suitable design that can promise seamless returns in the long run. It replaces Kartra, ClickFunnels, Kaja, Leadpages, and many more.

Contact management on Systeme
Another main struggle business owners experience while running their business online is getting a complete picture of customers. When they visit your website first, what are their interests, which email id they use, and which are their specific purchase preferences – there are so many questions that you need to handle to grow your business.
It may soon become a nightmare if you handle this job using multiple software systems. Systeme io can help you maintain a complete record of customer history on the same platform, including the locations they used to sign up for. This data can be later used to improve business operations and customer connections.
Membership and Courses on Systeme
The membership site managers and creators often get messed up with access to specific content online. It mainly happens when different service providers manage the membership platform and payment process.
The best solution to handle this situation is using systeme io, which covers both membership and payment methods. It means you can manage and run your business without any hassle. Furthermore, it also has an easy-to-use course builder solution that can help you enjoy complete freedom to design course pages and control the entire process conveniently. See my recent course by clicking here.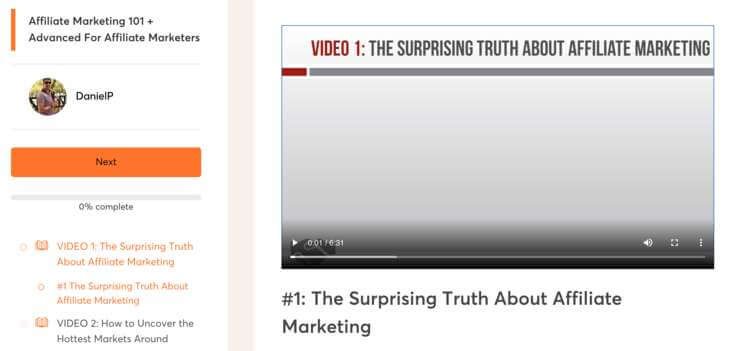 Do Email marketing with Systeme
No business can grow without a solid email marketing strategy; you need a reliable email marketing tool to execute it well. Systeme.io can serve your needs better with enhanced deliverability, conversion, and engagement. 
Creating a legit email sequence makes it easier to trigger the system into any funnel online. It is also possible to add it into a larger workflow; as a result, you will be able to handle multiple actions seamlessly using the same platform. This full-fledged email tool can take your business to the top. 
Integrate your email list with capture pages, funnels, courses, and blogs, send automated emails, and see all the statistics. It replaces Mailchimp, ActiveCampaign, ConvertKit, Groove, and many more.
Hold a Webinar with Systeme
When the business industry is moving online, you need to find ways to establish solid connections with your audience. In addition, it is crucial to spread awareness about your business and niche. Well, webinars can help you better create genuine and impactful connections with the audience.
Webinar funnels are considered one of the highest-performing solutions for selling products online. The business owners can choose how often the recorded webinar can run; it can help you create a sense of urgency while motivating your audience to participate fast. 
Automation on Systeme is doing wonders.
You may need several software tools to make your business grow in the competitive market. But it doesn't mean that you have to buy them separately and then mess with the integration process. Instead, it is now possible to run your entire business under a single software solution.
Systeme.io allows business owners to maintain everything automatically. Whether you are willing to release a new course for the customers or want to trigger a sequence of emails for sales, it is possible to automate all your actions from a single platform. Systeme.io allows users to automate endless actions while ensuring an enhanced customer experience online. 

Get Instant Payment with Systeme
No matter what kind of business you are running, the core idea is to close sales and receive payments. Sadly, most of the marketing software makes the process of getting payments quite complicated to use. But when you start using systeme.io, you can manage your sellable products very well.
For example, you can decide how your website visitors will explore the platform and how to guide them to make a purchase online. It is also possible to offer special discount coupons to the customers on their purchase. You can access Stripe, Paypal, MercadoPago, Razorpay, and Flutterwave.
What is the Systeme.io community? aka forum
A community forum is an online platform for conversations and debates regarding various topics. It is an excellent way for people worldwide to connect, share ideas, and discuss matters of mutual interest. Community forums have become increasingly popular in recent years due to their convenience and ease of access.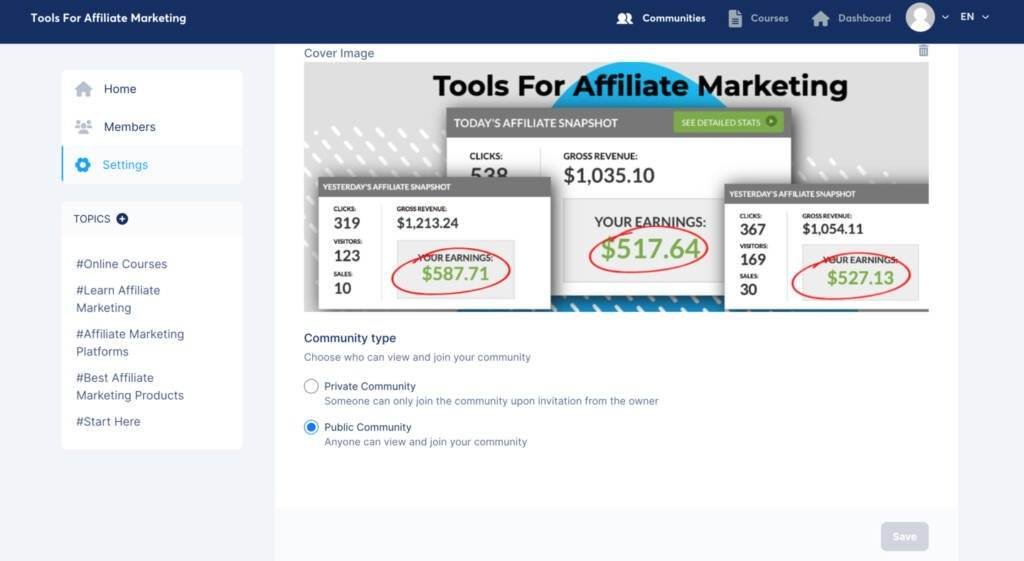 Through community forums, users can access valuable information, gain insight into different issues, and stay connected with one another regularly. Systeme just released the "Communities" in December 2022, and you can hold a forum/ community inside your dashboard.
You can build a public or private community on the Systeme platform. Like any forum, you can engage with your community where you have 100% control. For example, your Facebook group can be suspended if someone posts something nasty. You can invite members by email or link invitation, which means if you have an email list or followers, you can send them invites to your forum. You can have topics on everything you want with posts similar to blog posts (text, photos, video, links). Join my forum by clicking here.
Build a Blog on the Systeme Platform
Developing a highly influential and impactful blog is the most powerful solution to scale your business online. It is the platform where you can entertain your target audience while providing the most relevant information. Creating a blog may be difficult for beginners, but the systeme makes the entire process pretty convenient and straightforward. See my Systeme Blog here and tell me if you see any difference between this one.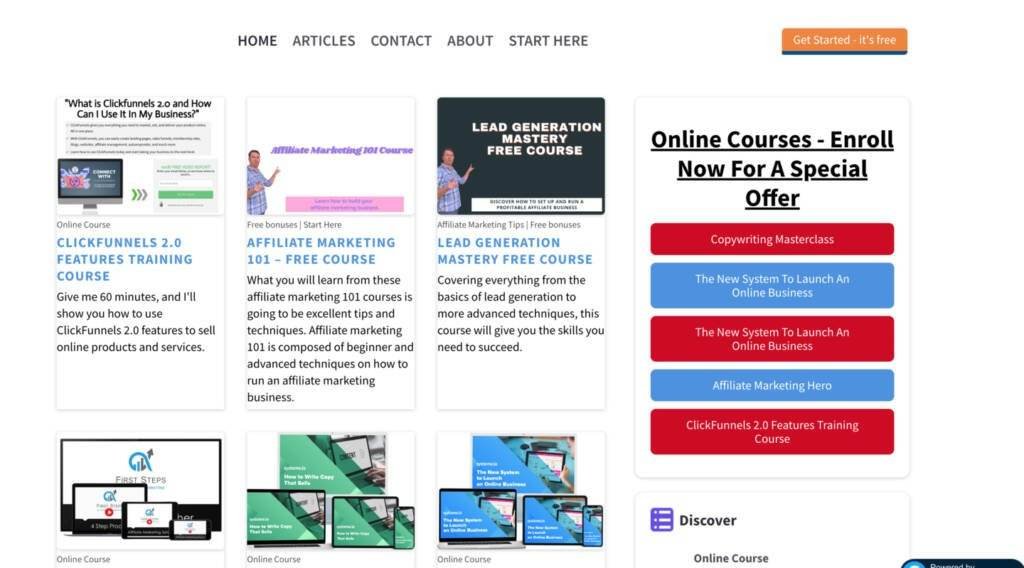 One can set up a custom domain and use interactive drag-and-drop tools online to design a blog. Systeme.io provides a domain that can host your blog if you use this software bundle. 
Run Your Affiliate with Systeme
Here is an effective way to sell your niche online while enjoying passive returns in the long run. Affiliate software is generally complicated to use. But Systeme.io follows a slightly unique and impressive approach to lead forward your affiliate business.
It makes all your subscribers an affiliate that can support your business in the long run. You can also maintain the commissions and payments via the centralized system to make it work really well. You get all the tools you need to track your affiliate's stats, and also you can publish your offers/products on the marketplace.
Systeme.io – Pros
You can send emails for free to your subscribers and build your online business fast and professionally. (you can use Gmail emails)
It can help you capture the attention of a broader range of audiences.
It allows business owners to create membership sites without mixing typical coding concepts.
Create blogs, websites, and forums with few clicks
Create interactive and impactful webinars and courses online.
Easy-to-use interface for newbies as well. 
All-in-one tool for marketing, sales, and design management. 
Mobile/desktop-optimized
Automate all processes via a user-friendly platform.
Systeme – Cons:
Some limitations on design flexibility.
Few integrations with external services (but you don't miss them because you get everything under the hood) 
Beginners need to spend little time learning its features and functionality.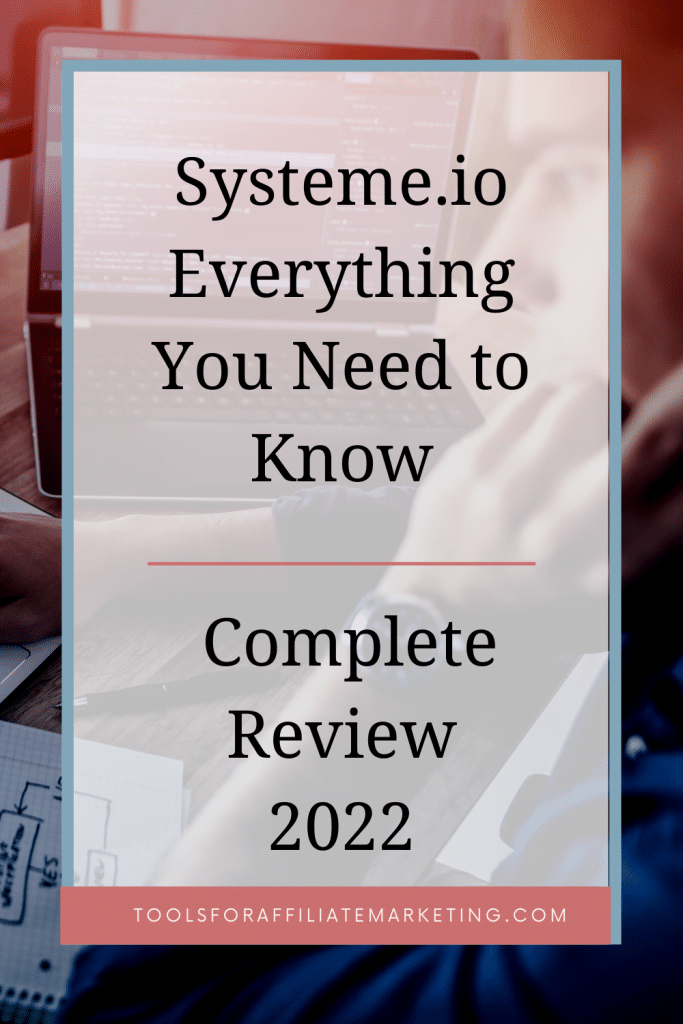 Choose your payment plan for the Systeme marketing platform
Now you have gone through extensive information about systeme.io. This platform can help you enjoy an excellent experience for leading your business online, and that too at a reasonable investment.
You get entirely FREE
2000 email contacts – email send/unlimited (any email accepted as a sender)
Three sale funnels
10-sale funnel steps
You can build one blog – unlimited posts.
Create one membership site/site members
1-Automation rules
1- Workflow
1-Tag and 1-email campaigns
1-click upsells
Unlimited file storage space
Order bumps, A/B testing, coupon codes, deadline funnels, PayPal/Stripe integration
You get free full access to the platform with some limitations, but you can run an online business without any interference.
The Startup Plan for systeme.io generally costs around $27 per month:
5000 email contacts – email send/unlimited
Ten sale funnels
50-sale funnel steps
You can build five blogs – unlimited posts.
Create ten membership site/site members
10-Automation rules
10- Workflow
10-Tag and 10-email campaigns
10-click upsells
Unlimited file storage space
Order bumps, A/B testing, coupon codes, deadline funnels, PayPal/Stripe integration
Save 30% on your systeme.io plan! Click Here! ($18.9 per month instead of the normal $27 price) + Bonus Free process of migrating your entire business to systeme.io, worth $1997! (only if you request it)
The webinar plan is available at $47/month with 10000 email subscribers:
10000 email contacts – email send/unlimited
Ten sale funnels
300-sale funnel steps
You can build 20 blogs – unlimited posts.
Create 20/100 membership site/site members
20-Automation rules
100- Workflow
100-Tag and 100-email campaigns
50-click upsells
Unlimited file storage space
Order bumps, A/B testing, coupon codes, deadline funnels, PayPal/Stripe integration
Save 30% on your systeme.io plan! Click Here! ($33per month instead of the normal $47 price) + Bonus Free process of migrating your entire business to systeme.io, worth $1997! (only if you request it)
The Unlimited plan is available with a payment of $97 per month:
Unlimited email contacts – email send/unlimited
Unlimited sale funnels
Unlimited-sale funnel steps
You can build Unlimited blogs – unlimited posts.
Create Unlimited membership site/site members
Unlimited-Automation rules
Unlimited- Workflow
60-minute (1to1) coaching session
Unlimited evergreen webinars
24/7 email and chat support
Unlimited custom domains
Unlimited-Tag and unlimited-email campaigns
Unlimited-click upsells
Unlimited file storage space
Order bumps, A/B testing, coupon codes, deadline funnels, PayPal/Stripe integration
Save 30% on your systeme.io plan! Click Here! ($69 per month instead of the normal $97 price) + Bonus Free process of migrating your entire business to systeme.io, worth $1997! (only if you request it)

You can choose any of the available plans depending on the ongoing needs of your business. In addition, Systeme.io can help you establish a solid brand reputation online with its efficient and intuitive business-building solution. 
Get your Free Account or upgrade to any of our paid plans. It'll still be cheaper than what you were using. You can SAVE 30% on yearly subscriptions.
See Below What Users Are Saying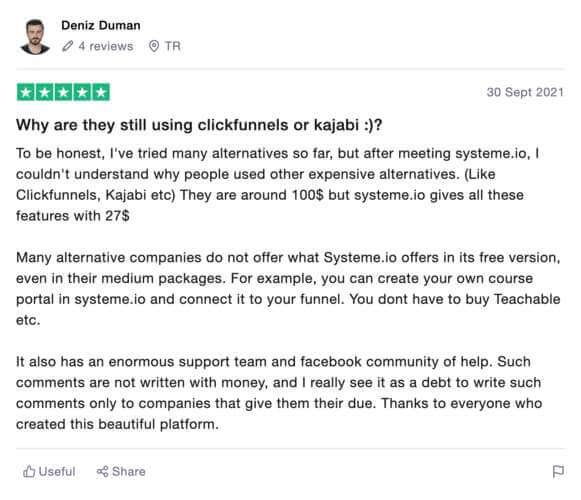 Systeme.io – Question And Answer
What is Systeme.io?
A powerful all-in-one marketing platform can help you streamline all your marketing efforts while extending enhanced support to the growth of your business. 
Is System.io worth it?
Systeme.io can help you establish a solid brand reputation online with its efficient and intuitive business-building solution. 
How do I promote Systeme.io?
The first thing to do is register with them to earn an affiliate commission from the sales (you are automatically accepted if you get the free plan). You will receive a unique affiliate link, which you can give out anywhere you like on the internet.
So, for example, you can promote the site via articles on your blog or website and insert your affiliate link so people can click on it, and you will get paid a commission.
What are sale funnels?
A sale funnel is a promotional plan created by a marketer who promotes a product and brand. The funnel is designed to entice prospects through the website and convince them to order the product or subscribe to the service. The main goal of the funnel is to get leads for future sales.
A sale funnel is a unique web page used to build an email list and get people to a sales page. When you have completed the funnel, you can follow up with them via email to persuade them to purchase.
Who is Behind Systeme?
Systeme is a sales funnel builder that allows users to create, track, and optimize their sales funnels. The company was founded by Aurelian Amacker and first started on France market. Then because of the great success Systeme expand worldwide.
The company's mission is to help businesses grow by providing the tools they need to build and optimize their sales funnels. Systeme offers a wide range of features, including a funnel builder, blogs, membership, affiliate software and customer support, and integrations with popular platforms.
What Does Systeme Offer?
Systeme offers a powerful funnel automation tool that can help you increase sales and conversions. With its easy-to-use templates, you can create beautiful sales funnels optimized for conversion.
Additionally, Systeme's email marketing platform makes it easy to create and send email campaigns that will engage and convert your audience. And with its enterprise plan, you can access additional features and support to help you grow your business.
Systeme.io Review: Platform Top Features
Systeme.io is an online platform that provides users with various features to help them run their businesses. These features include a funnel builder, automation tools, affiliate management, webinars, sales funnels, templates, websites, blogs, forums, and more. Additionally, Systeme.io offers a variety of course materials and training resources to help business owners get the most out of the platform.
Systeme.io is a great platform for business owners looking for an all-in-one solution to running their businesses online. The platform offers a wide range of features and integrations that can be used to create a custom solution for each business. Additionally, the platform offers a free plan for those who are just getting started and a variety of paid plans for those who need more features and support.
But is it the best all-in-one platform for digital marketers and online businesses?
If you're aiming to use automation to the limits, Systeme can actually turn into quite an advanced mailing automation tool, letting you set rules to subscribe or unsubscribe to specific campaigns, based on triggers, like submitting the form or registering to a webinar.
Are you looking for any specific way to automate your workflow with students/course participants? Systeme is for you!
Who uses Systeme.io
Systeme.io is a sales funnel and business management system that many online business owners use to streamline their operations.
Who Can Use This?
Small, medium, and big businesses, Affiliate marketers, photographers, artists, musicians, coaching platforms, course creators, Shopify users, eLearning Instructors, webinars, bloggers, and anyone with a company who wants to have a presence online.
It is for everyone!
This means you can automate your business, build a website, and funnels, send emails, create a course, make a video tutorial, sell a product, or sell a hundred. Start building your business now by clicking here to register.
A/B Funnel Testing
A/B testing is a process of comparing two versions of a funnel or landing page to see which one performs better. This can be done by split testing, where traffic is evenly divided between the two versions, or by weighting, where more traffic is sent to the version that is performing better.
A/B testing is an essential tool for optimizing funnels and landing pages, as it allows you to test different versions of your page and see which one converts better. If you're unsure what changes to make to your funnel or landing page, A/B testing can help you figure out what works best for your audience.
Is Systeme a Scam?
Systeme is a sales funnel builder that helps you automate your sales funnels and make more money. The company offers a free plan and online training to help you get started.
But is Systeme a scam?
I'm using Systeme every day, and it is not a scam. The company is legitimate and has helped people build successful sales funnels. However, I also found that the company's affiliate program (50% commission) is very good. So if you're considering joining Systeme, I would recommend doing so as it is free, and you have nothing to lose.
Sell Products using Systeme.io.
Systeme.io is a powerful sales funnel builder that makes it easy to sell digital products and webinars. You can easily integrate Systeme.io with your existing website or blog, and various templates are available to get you started. Systeme.io is easy to use, so you'll be up and running in no time!
Create Sales Funnels using Systeme.io
Systeme.io offers an easy-to-use marketing platform that helps you create sales funnels and automate your webinars. You can use their templates to create a landing page, squeeze page, or membership site. With their automation, you can easily email campaigns to your list. Plus, their platform makes it easy to sell physical products.
Host Webinars on Systeme
Systeme is a powerful webinar platform that makes it easy to host and manage your webinars. With Systeme, you can easily create and deliver engaging and interactive webinars to help you connect with your audience and achieve your business goals.
Everything You Need For a Sales Funnel FREE
If you want to set up a sales funnel for your business, you can do it for free using Systeme.io. This platform provides everything you need to create a membership site and automate your sales process. You can add subscribers, set up affiliate programs, and manage your business 24/7. Plus, with Systeme's small business package, you get access to these features for a low monthly price.
Systeme io Review: What's The Verdict?
Systeme io is a cloud-based software platform that helps entrepreneurs run their businesses more efficiently. The software includes a CRM, an email marketing tool, and a course builder, among other features. Overall, the platform is easy to use and offers many features to help entrepreneurs streamline their business operations.
Conclusion
In conclusion, Systeme io is a powerful marketing platform that can help you streamline your marketing efforts. It provides enhanced support and is easy to use, making it a top-rated solution. If you're looking for an effective way to improve your business, then Systeme io is your solution.
Also, you can read Groove vs Systeme – I can't see the winner in this comparison as they are very similar platforms. You can choose which one conforms to your needs.
If Systeme.io is not your type, see Groove.cm review. I use both platforms to drive my business.
*Disclaimer: Some of the links are affiliate links, meaning, at no additional cost to you, I will earn a commission if you click through and make a purchase. I appreciate your love and support!