GrooveFunnels Review – Pay one time used for 100 Years
Groove Funnels Review
If you are looking for a platform that handles your business without stressing about your payments and integrations, then you are at the right place Groove.cm is one of the fastest-growing funnel-building platforms and sales funnel software in 2020 with 1 million users.
As per Groove Digital and GrooveFunnels they've had 55,000 + new members in the last 30 days.
GrooveFunnels is the best and free One-Stop-Shop to boost your business and sell your products and services.
The GrooveFunnels team has done an excellent job of spreading this word and getting Affiliates on the board. In this Groove Funnel review, I will dive deep into this product and help you to decide if it is worth investing in or not.
What is Groove.cm – aka GrooveFunnels?
Groove Funnels is one platform tool that allows users to build landing pages. Sales funnel, websites, sell digital and physical products, build and market to an email list, and much more in the online market.

It is a suite of digital marketing tools that are designed to run a successful business with its main motto of helping others.
This tool is getting a lot of exposure because its membership gives users access to 17+ different features like GroovePages, GrooveSell, GrooveMail GrooveVideo, and many more…
Who is Behind Groove Funnels?
Mike Filsaime is the CEO of Groove Funnels, which also owns Groove Digital. Mike Filsaime is a well-known and recognized leader in the online market.
Besides leading, He's also a consultant: software developer, author, speaker, and digital marketer.

Other leaders created and contributed to Groove Funnel's success, including John Carnetta (CEO). Matthijs Naus (CTO) and Matt Serralta (COO).
Groove .cm Powerful Apps
I have also mentioned earlier these 17+ best powerful apps that Groove.cm offers to their users. The apps you have accessed will depend upon the plan you selected in Groove..
But first, before the pricing, let us have a quick overview of these 17+ powerful apps that Groove Funnels is offering.
GroovePages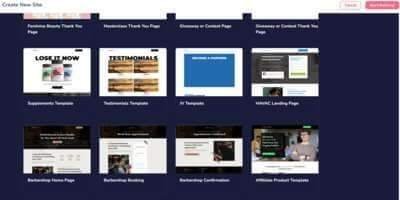 GroovePages allows you to build beautiful landing pages, sales funnels, and full menu navigation websites, which is best for any marketer to sell their product online.

By purchasing the Platinum Plan, you will get unlimited access to sales-funnel, websites, custom domain hosting, and bandwidth for life. Also, you will get access to all Pre Designed Page Templates by Groove Funnels experts.
GrooveSell
It is a powerful sales platform that allows you to sell quickly with custom order forms, shopping carts, upsells, downsells, and order bumps.
GrooveAffiliate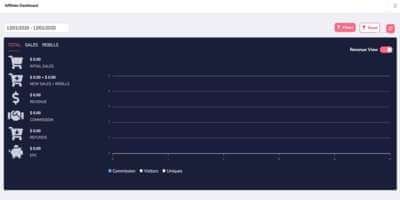 Grove Sells Affiliate, you can create your Affiliate programs and manage affiliates with in-depth affiliate reporting and promotional tools.
GrooveMail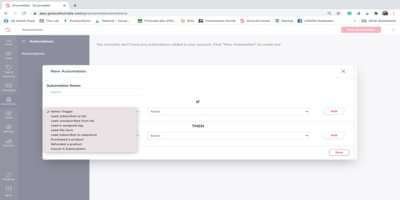 Many Email Marketing and CRM systems include Active Campaign, Automated follow-ups, broadcasts, and behavioral-based email marketing.
The best thing about this GrooveEmail app is that it lets you import up to 25,000 contacts (on Platinum Version)
GrooveMember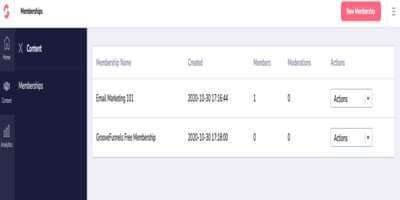 It has built-in membership to sell courses with different membership levels. You can drip-feed your content or have it available with this GrooveMember App.
GrooveVideo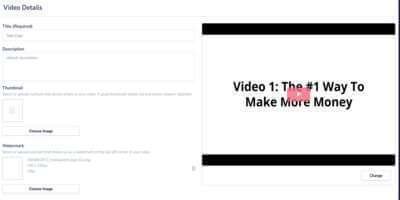 Groove Video lets you personalize your videos, view rates, drop-offs, and split testing. It is similar to Wistia and Vimeo, and the main thing is that you can have detailed analytics for your videos and other things too.
GrooveKart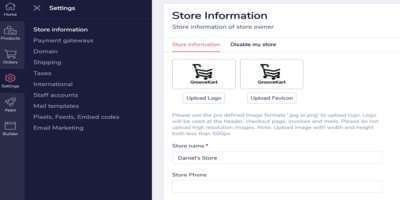 It is an e-commerce platform similar to Shopify, where you can customize your own store pages with elements of GroovePages like drag and drop.
It also caters to Dropshipping and print-on-demand stores as well. With their Platinum plan, you can have access to unlimited stores in Groove Funnel.
GroovePages for Shopify
It is an app for Shopify owners who are looking to create beautiful and dedicated landing pages and checkout pages with all the tools of GroovePages.
GrooveBlog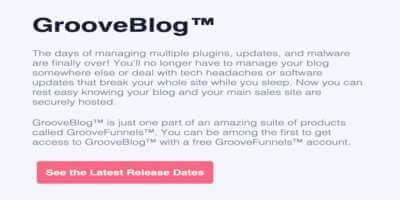 GrooveBlog is similar to WordPress blogging and uses some GroovePages elements for designing blog posts and blogging. It is the best app for doing SEO.
GrooveWebinars Live
In Groove Webinars Live, you can host live webinars with multiple presenters, show your screen or camera, pre-designed webinar landing templates, and integrate with GrooveMail. It is similar to WebinarJam but better for hosting webinars.
Groove Webinars Automated
GrooveWebinars Automated helps you schedule automated or evergreen webinars on a recurring schedule. The best thing about this app is that in ONE CLICK, you can turn your live webinars into wonderful and evergreen webinars.
GrooveWebinars Streaming
With Groove Webinars Streaming, you can set up your live streaming studio in your browser. You can stream on to multiple platforms like Facebook, Youtube, and LinkedIn at the same time.
GrooveDesk
Like Zendesk, Groove Desk helps you manage customer history and sales transactions and issue refunds directly via the help desk because it is integrated with GrooveSell.
GrooveCalendar
Groove Calendar helps you to schedule your meetings and sell consultations. You can showcase full-class timetables for local businesses or build appointment funnels that integrate with GrooveMail.
GrooveSurvey
Groove Survey helps you create engaging surveys with multiple choice options to identify your next product or service or create quiz and survey funnels for high conversions.
GrooveProof
You can create customizable pop-up notifications on your landing pages and sales pages to increase your sales.
3 Amazing Things I Like About Groove.cm
Offers Amazing Affiliate Program
Groove Funnels offers an amazing Affiliate Program for everyone with the mindset of earning huge amounts of money.
They have combined their GrooveFunnels free plan and lifetime deal, and because of this, it is straightforward for the users to earn money from the Affiliate Program.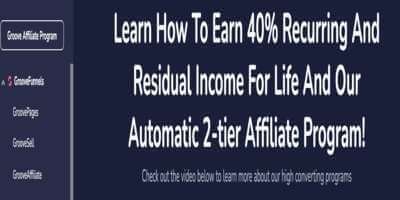 Free users get a 20% recurring commission while Platinum users get 40% plus 10% recurring for 2nd Tier commissions.
I like the free plan that GrooveFunnels offers, as it is simple to promote. The lifetime deal is such a fantastic offer because the users can earn a 40% commission from the plan.
They have a Large and Active Community
When it comes to taking advice, troubleshooting your issues or problem, or sharing ideas, GrooveFunnels is the best to have a conversation with. They have a huge audience of 121,000 Facebook group members.
Their community is so large that whenever you buy a product, the main and important thing is that community, which helps you decide and know about the product's aspects.
The central part of GrooveFunnels is that they have a free as well as a lifetime plan. So if you are looking to have a successful online business career, it is worth giving a shot and participating in this beautiful community.
Free Plan Forever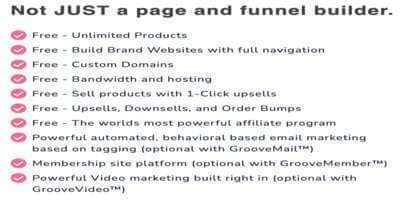 This amazing thing called "FREE PLAN FOREVER" has gathered many users to sign up to Groove Funnels and take advantage of it.
The Free plan gives you access to:
Groove Affiliate + Groove Sell
GroovePages – you can build 3 websites or funnel without any limitation compare with premium users.
GrooveMail – free 500 contacts
GrooveMember – Comes with an interactive Online Course Platform and Membership Content Management System
GrooveKart – (Your eCommerce Platform) Online store where you can have unlimited products.
The main thing is that you can use your own custom domain names, and with each referral, you can earn a 20% commission for free in the Groove Affiliate Program.
Groove Funnels Integrations
Groove Funnel Integrations deals in 2 forms:
Native Integrations
Zapier Integrations
Native Integrations
GrooveFunnels apps integrate, which is fantastic, but there is no need to include external software to make the work essential.
PipeDrive does a great job of building a sales line, and they do an amazing job with that and GrooveFunnels integrate with PipeDrive.
Zapier Integrations
With Zapier, you can get more than you are looking for. You can integrate with Zapier to get the most of it by having more than 200 different varieties of apps.
With these integrations, you will be able to automate sheets, CRM, Emails, and many more.
All you have to do is set up your account in Zapier. You can also do this for free, but it will only allow you to do 100 tasks per month.
You can try a premium features trial of 14 days and then shift to an upgrade plan, which starts at $19.99, which is billed annually or $24.99 a month to month.
Groove Funnels Pricing
Groove Funnels Pricing has four plans to choose from:
Free ($zero)
Start-Up ($39.99 – paid annually)
Creator ($83 – paid annually)
Pro ($124 – paid annually)
Premium ($166 – paid annually)
Premium + (Lifetime Offer – Owned for Life / $2497 one-time payment)
Groove is the best Clickfunnels 2.0 alternative. The price of Groove – LIFETIME is equivalent to a 1-year subscription on Clickfunnels.
Lock in Your Savings for Life Now.
Note: You need to register for a free account and upgrade from your dashboard.
Free Plan
The Base Plan is free for everyone, especially for beginners who want to start their online business.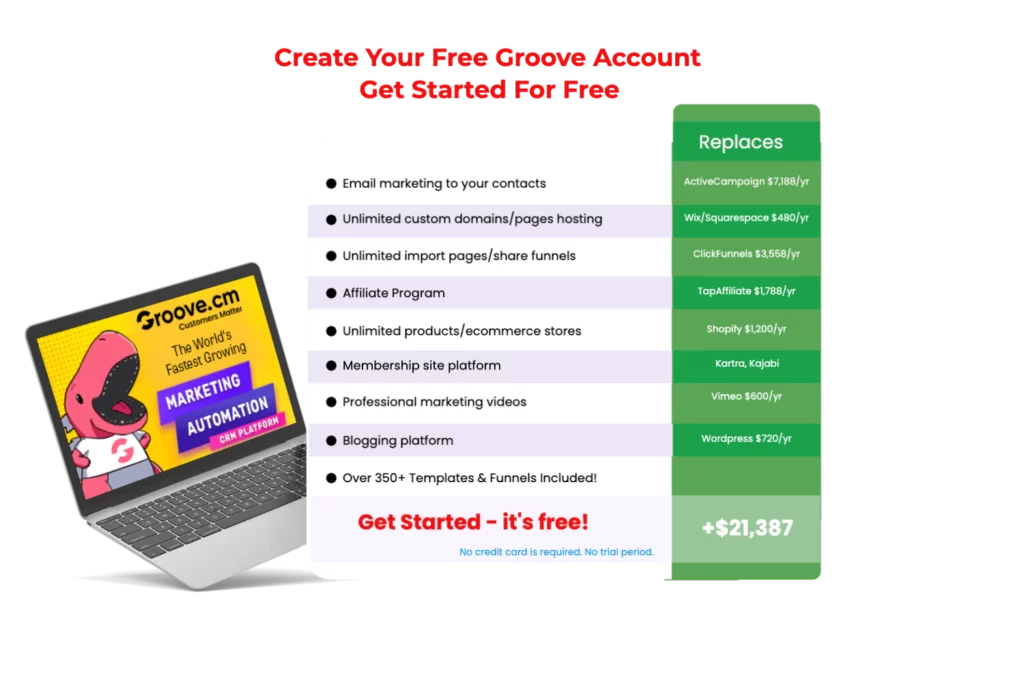 It is Free and contains several features:
GrooveSell
GrooveAffiliate
GroovePages
Affiliate Program 20% recurring commission.
GrooveMail – Autoresponder
GrooveKart (online shop)
GrooveVideo (Video platform)
GrooveMember (Membership Site).
Start Plan
The Start-up Plan contains some of the popular apps needed for beginners to start running and running an online business.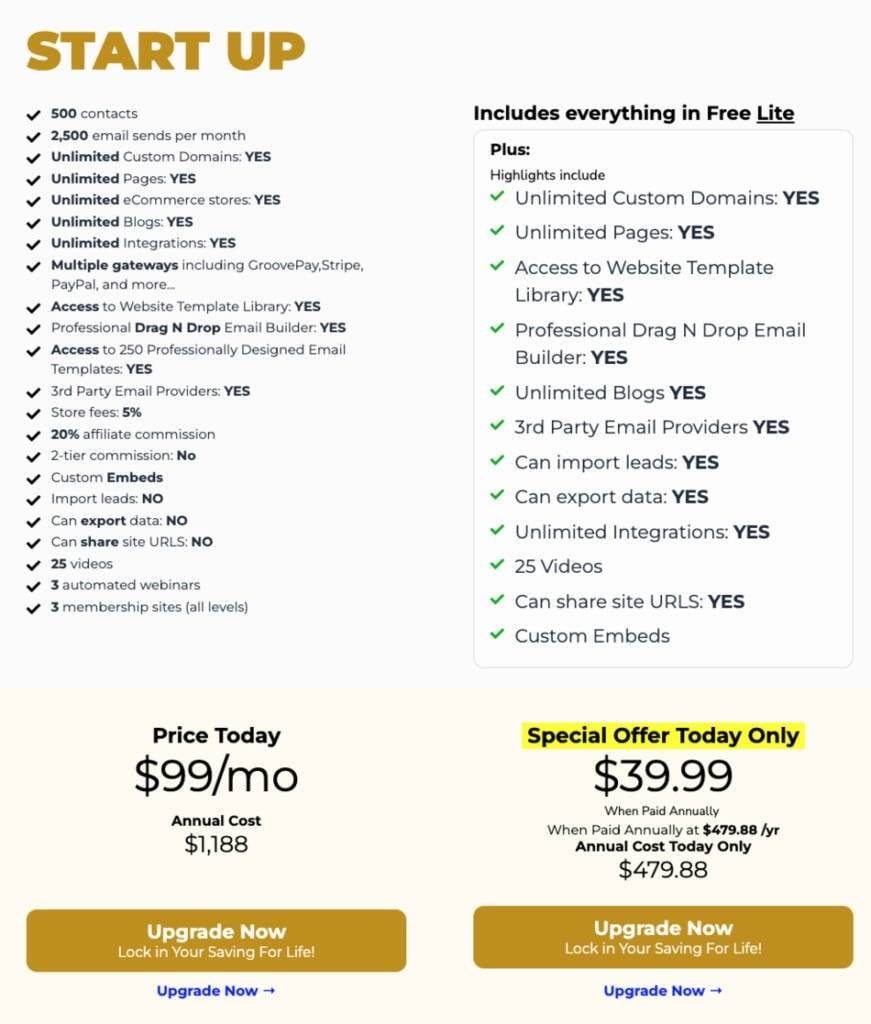 Groove is the best Clickfunnels 2.0 alternative. The price of Groove – LIFETIME is equivalent to a 1-year subscription on Clickfunnels.
Lock in Your Savings for Life Now.
Note: You need to register for a free account and upgrade from your dashboard.
Groove Creator Plan
On the Creator Plan, you get GrooveMail with 5k contacts and can send 50k emails monthly. As an affiliate marketer, you get 30% off your sale. Unlimited funnels, blogs, and 50 videos storage.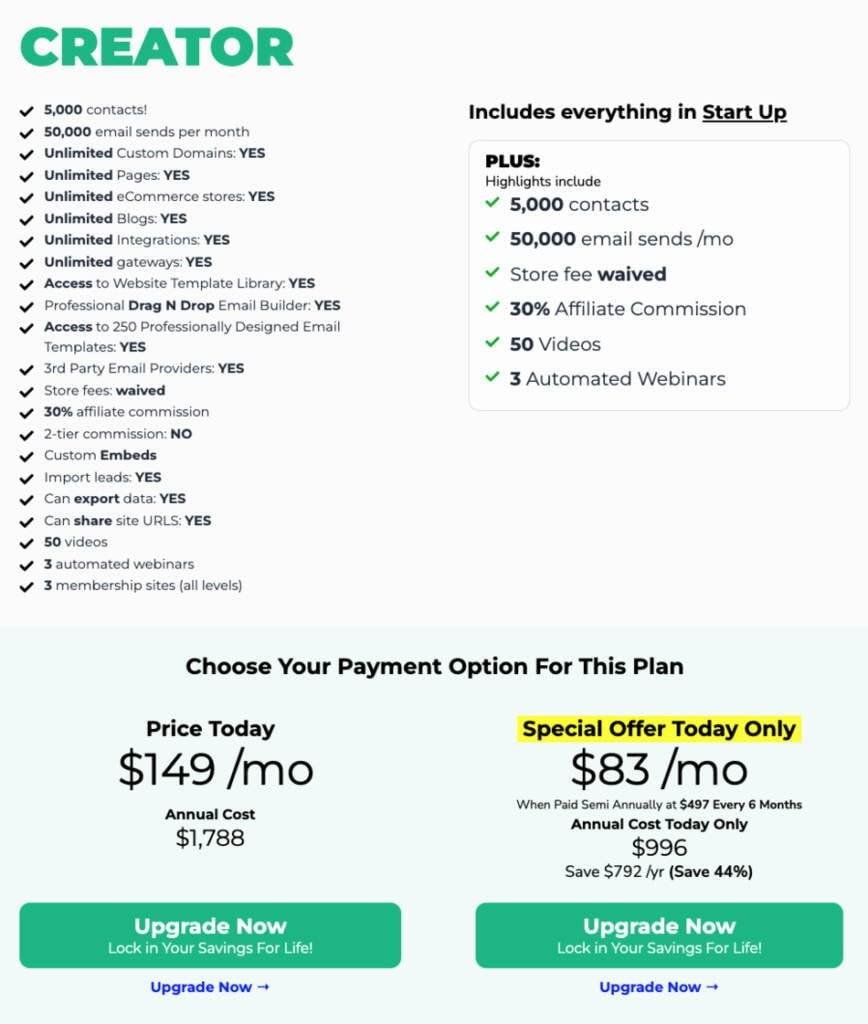 Creator Plan has most of the core apps that every professional must run their online business in the internet market.
The features include:
GrooveSell
GrooveAffiliate
GroovePages
GrooveMember, GrooveBlog
GrooveVideo, GrooveDesk
GrooveMail, GrooveCalendar
Groove Pro Plan
On the Pro Plan, you get GrooveMail with 30k contacts and can send unlimited emails monthly. As an affiliate marketer, you get 40% off your sale. Unlimited funnels, blogs, and video storage.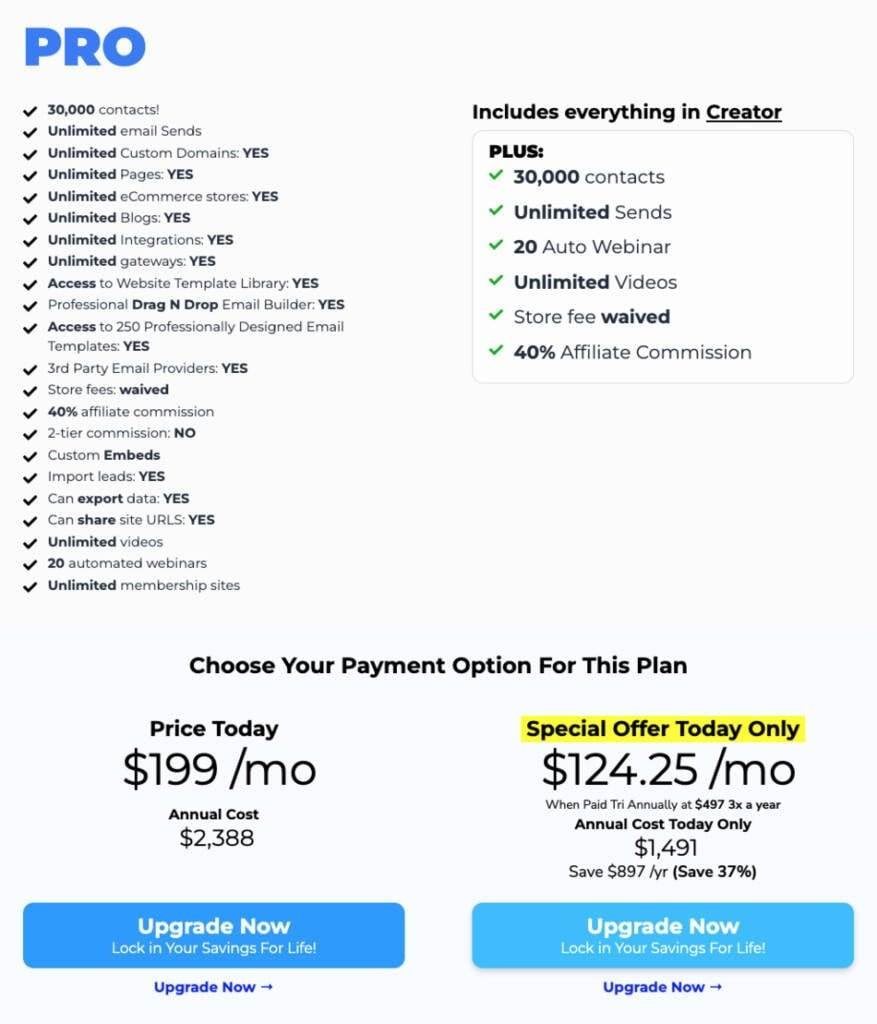 Groove is the best Clickfunnels 2.0 alternative. The price of Groove – LIFETIME is equivalent to a 1-year subscription on Clickfunnels.
Lock in Your Savings for Life Now.
Note: You need to register for a free account and upgrade from your dashboard.
Groove Premium Plan
On the Premium Plan, you get GrooveMail with 50k contacts and can send unlimited emails monthly. As an affiliate marketer, you get 40% off your sale, and then everything is unlimited.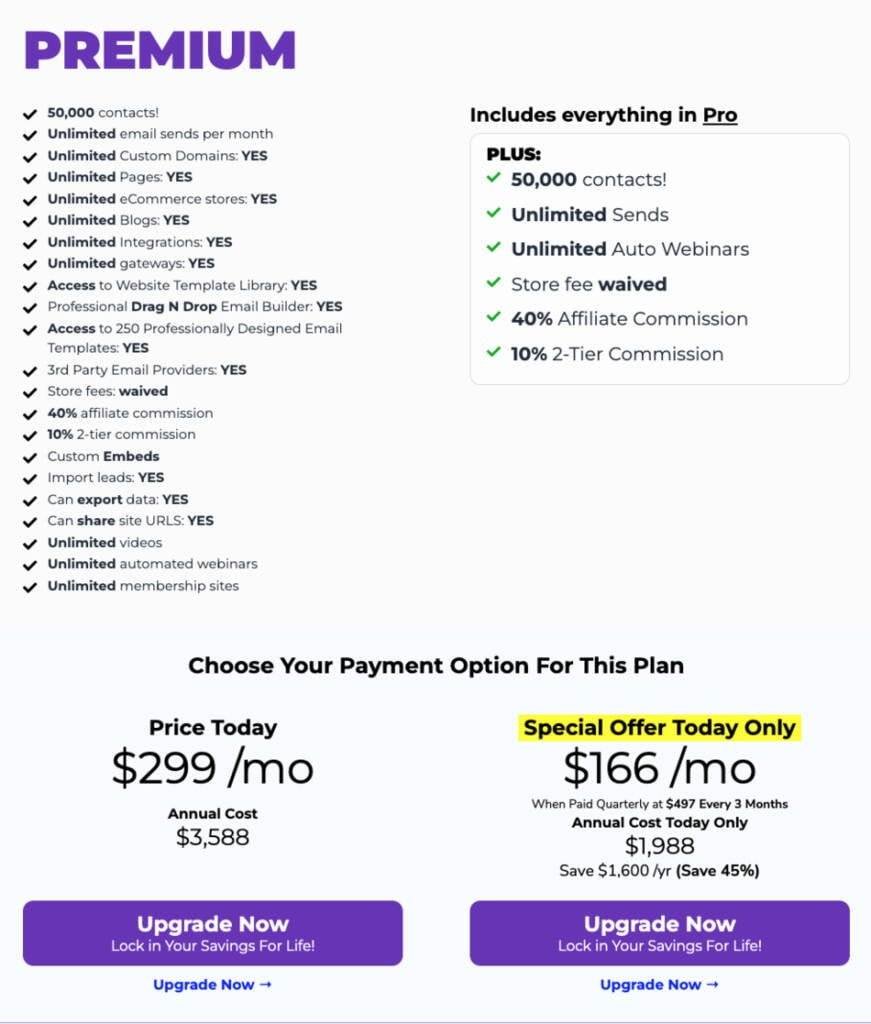 Platinum+ Plan
On the Premium Lifetime, you get the Premium plan plus everything unlimited access to GrooveDesignerPro. One-time payment of $2497 to have a CRM platform for Life.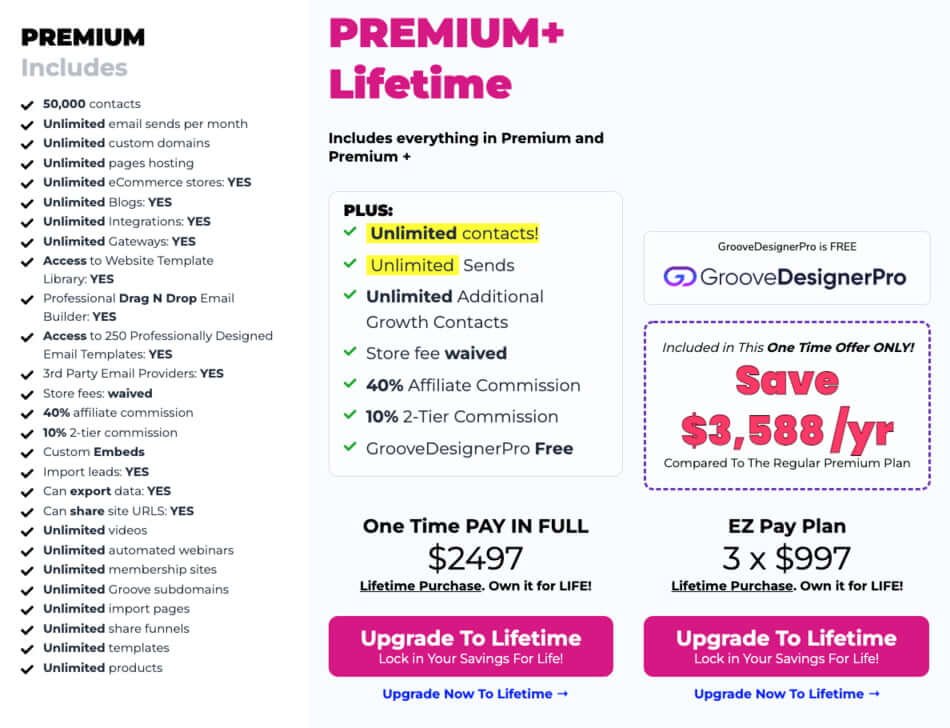 Groove is the best Clickfunnels 2.0 alternative. The price of Groove – LIFETIME is equivalent to a 1-year subscription on Clickfunnels.
Lock in Your Savings for Life Now.
Note: You need to register for a free account and upgrade from your dashboard.
Platinum+ Plan has all the amazing features that professionals and experts want to run their online businesses.
All these apps are unlimited to use in this plan, and it is a lifetime plan for all the users looking to buy.
Groove Funnels FAQ
As a Free Member of Groove.cm. Do I get paid by referring to others?
The company values all its members, whether free or paid. Everyone's requirements are different, and the company understands that. As a Free member account, you get paid 20% on Tier 1 and 5% on Tier 2.
What is Groove.cm Page's "Mobile-First Indexing Feature"?
GroovePages utilizes a portable first-ordering highlight. It's the FIRST and just arrangement with this element for building sites, pages, and pipes.
It means that Google will consider your page's mobile version for indexing and ranking before the desktop version.
Is there a Groove.cm Facebook Group available?
Yes, there is a very active Groove Funnels Facebook group with around 147k members currently (and growing very fast).
Do they have an Affiliate Program?
Yes, Groove.cm has a very unique and solid affiliate program. You can join Groove to promote for Free 20% + 5% Tier2; and 40% + 10% Tier2
Final Thoughts
According to my experience, GrooveFunnels is a complete game-changer. This company has a good and outstanding bright future. All in one, Groove.cm is the best and cheapest marketing tool to run an online business.
Groove Funnels is not just a page but a funnel builder with lots of unique features like:
Free – Unlimited Products
Free – Build Brand Websites with full navigation
Free – Custom Domains
Free – The world's most potent affiliate program.
Powerful automated, behavioral-based email marketing based on tagging.
Membership site platform.
Powerful Video marketing built right in.
It has a simplified and robust web designer, email advertising abilities, extraordinary combinations, partner the board community, a subsidiary program that pays out attractive commissions.
So if you are looking for a top-class funnel builder with an affordable budget, I will recommend you go for GrooveFunnels to have an outstanding and successful online business career.
Right now, limited time only, you get GroovePages and GrooveSell, GrooveVideo, GrooveAffiliate, GrooveMember, and GrooveKart for Free! Register NOW!
Say Goodbye to Writing Woes with Groove.ai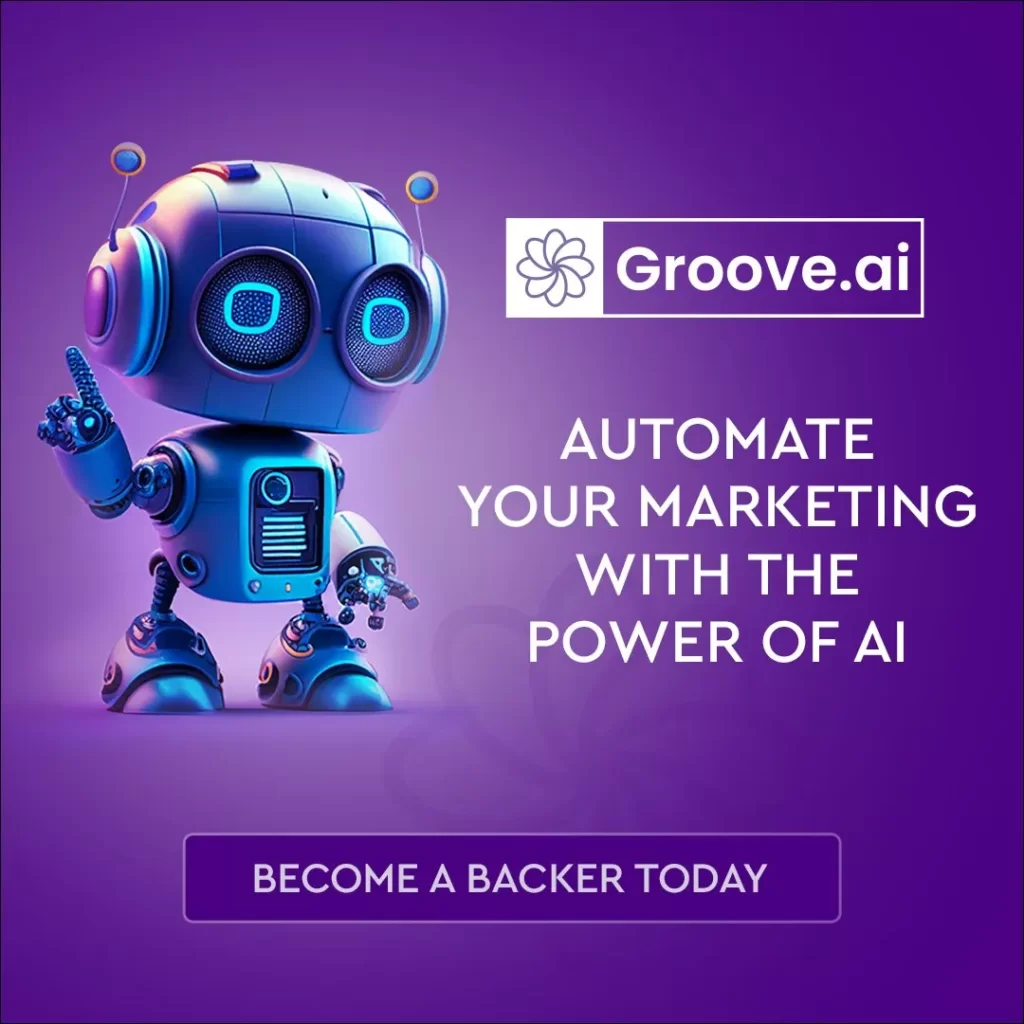 Don't Let Writing Woes Hold You Back
Groove.ai's AI-Powered Copywriting Platform Makes Writing Easy (and Fun!)
Are you tired of struggling with your writing and feeling like you're stuck in a rut? Let Groove.ai help you break free from the writing woes and make writing easy (and fun!) again. Our AI-powered copywriting platform uses preset prompt engineering to generate copy that is tailored to your unique style and tone of voice, making it easy to produce content that truly represents your brand.
Write Better and Faster than Ever Before
With Groove.ai, you can write better and faster than ever before. Our platform can help you create all types of content, from blog posts to social media content, in a fraction of the time it would take you to write them manually. Plus, our affordable pricing model means you can save money while producing high-quality content that engages your readers.
Start Your Writing Revolution with Groove.ai
Ready to start your writing revolution and say goodbye to writing woes for good? Sign up for our free launch webinar now and discover how Groove.ai can help you transform your writing process. Our experts will walk you through all of the features and benefits of our platform, answer any questions, and provide a special offer for webinar attendees. Don't miss out on this opportunity to become a writing rockstar – register today!
*Disclaimer: Some of the links are affiliate links, meaning, at no additional cost to you, I will earn a commission if you click through and make a purchase. I appreciate your love and support!